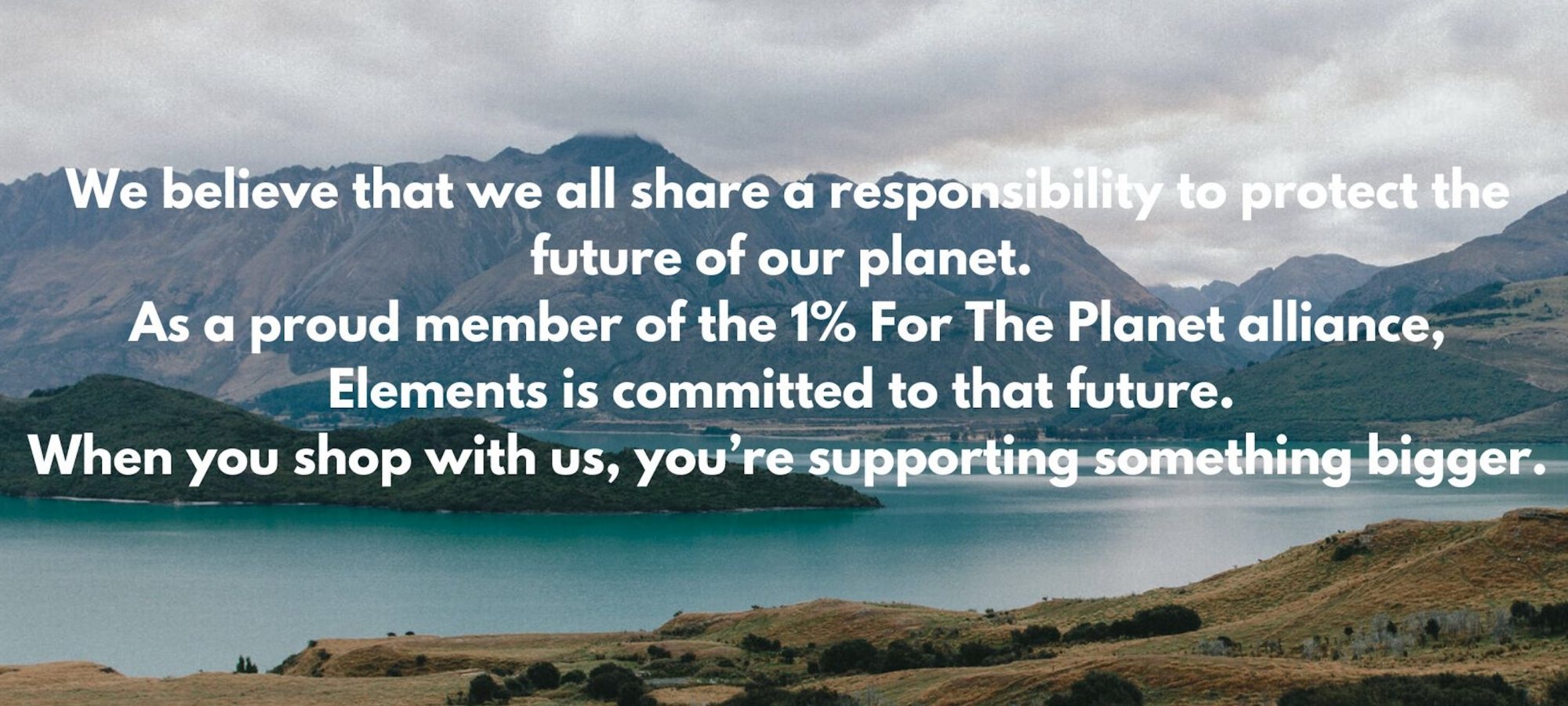 1% For The Planet is an alliance of businesses that donate at least 1% of their annual sales to environmental and social causes.

Being a member enhances our social license to operate and activates all our stakeholders to be engaged in advocacy for the wellbeing of the planet.

As of 2023, Elements has surpassed $500,000 in 1% For The Planet donations.

A huge thank you to all the customers that have supported us over the years.
Your purchases have put over half a million dollars towards saving our home planet.
VISIT www.elements2002.ca/environment TO SEE THE 15 ORGANIZATIONS WE SUPPORTED THIS YEAR