2019 marked our 5th consecutive year of celebrating

#GiveBackFriday

on Black Friday, Nov 29th!
Instead of giving customer discounts, we gave back 20% of ALL SALES to organizations who are improving the lives of others by doing social good.
Your visit to our stores Patagonia Calgary, Patagonia Banff and Patagonia Victoria and our affiliate, Elements Willow Park Village, on Black Friday 2019 helped us give back $8,000 this holiday season!
In 2019, we supported 3 incredible organizations:
Their mission is to cultivate resilience, leadership, connections and compassion through inspiring and challenging journeys of self-discovery in the natural world.
Outward Bound Canada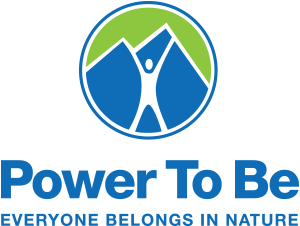 A nonprofit organization that empowers people living with a barrier or disability to explore their limitless abilities through inclusive adventures rooted in nature.
Power To Be
Enviros' programs range from assisting individuals to helping families. Enviros facilitates 13 programs under the umbrellas of Addiction Services, Youth Justice, Group Care Programs, Community Programs, and FASD Programs.
Enviros