Inaugural 4E Scholarship Award
Inaugural 4E Scholarship Award
2017-09-20 at 16:00 pm
Congratulations to Craig McCue, Recipient of the Inaugural 4E Scholarship Award
We are proud to announce the inaugural Patagonia Calgary| Banff| Victoria 4E Scholarship Award! This award is crafted in support of our employees taking the leap in pursuit of their higher education goals. It is presented to an employee who exemplifies the Elements four core business values; Excellence, Entrepreneurial drive, Environmental stewardship, and Energy for enthusiasm. Congratulations to Craig McCue of Patagonia Calgary!
As a manager and Corporate Sales Lead, Craig's contributions never went unnoticed. Craig helped create an incredible organizational culture, focused on doing great work and empowering one another. Working alongside Craig was a crash course in conflict resolution, and the power of positivity. His bright and humorous demeanor fostered his first-class customer service instincts, and allowed him to share his ways with the rest of the staff. He has inspired his staff to continue to up hold the "Craig Way" of working at Patagonia Calgary- with authenticity, confidence, ambition, and a smile.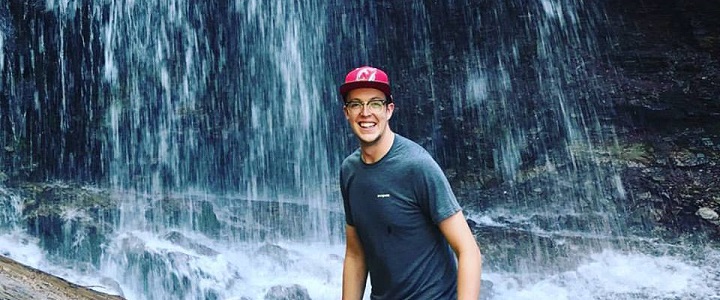 Knowing that Craig is well versed in thinking on his feet and engaging with all types of people, we believe he will thrive as a law student at the University of Victoria.
Here we have a few words from Craig regarding his time at Patagonia Calgary that represent why he is the perfect candidate for this award;
"I truly feel as if I have experienced "everything" this organization has to offer task wise. Not many employees at Elements might find themselves finalizing the details of a million-plus dollar buy on the same day that they change the light bulb in dressing room two or scrub the toilet until it shines just right. Seeing every task through from the top of the organization to the bottom has taught me that excellence is required in everything I set out to do, no matter how important or unimportant it may seem."
Again we want to congratulate Craig on his accomplishments both in the Patagonia world as well as outside of it. Thank you for some truly great years Craig!